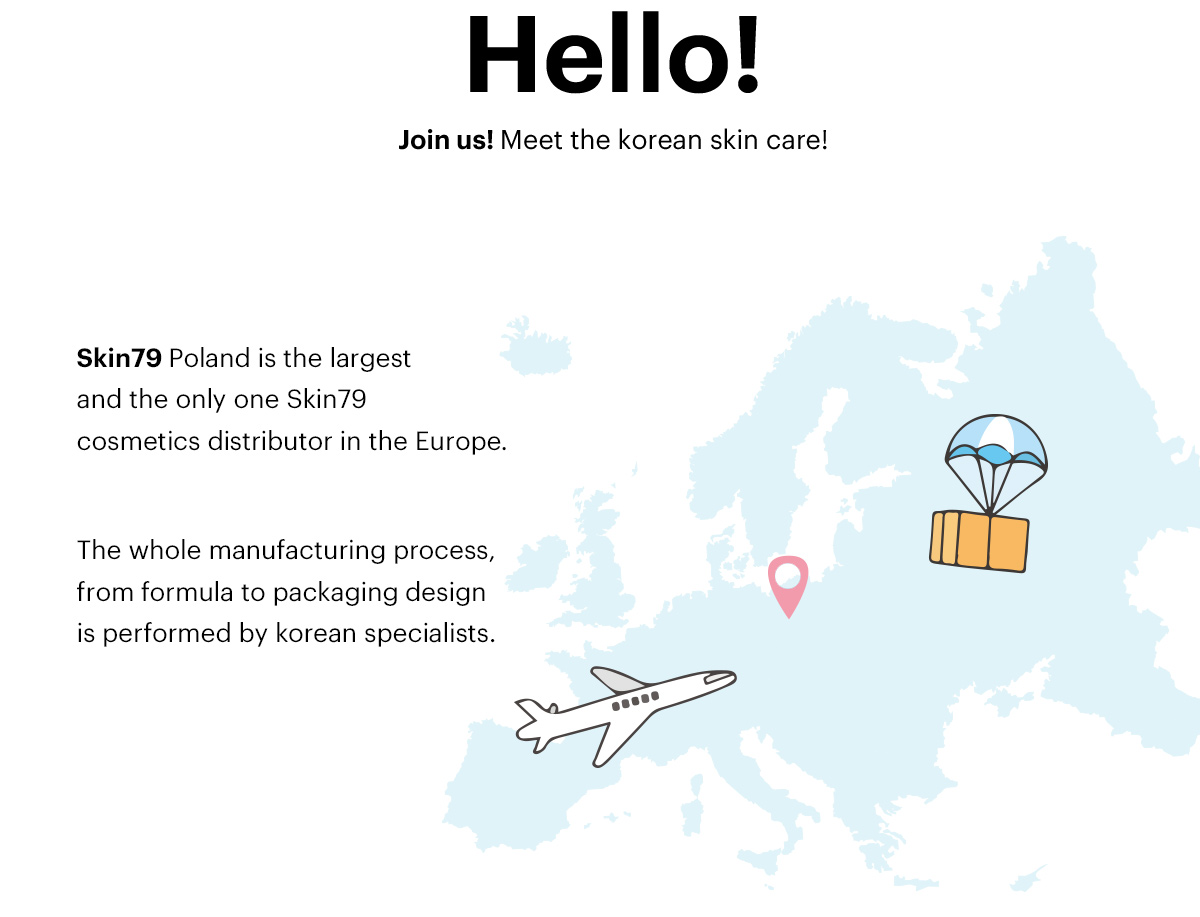 ---

Skin79

 is the most popular and respected
korean cosmetics brand.
    Many women around the world are crazy about it.    


 
   We are the only official distributor of Skin79 cosmetics in Poland. Products are safely imported by air or water and all necessary certificates and licenses are obtained.
Our cosmetics delight with quality and desired effects from the first use.
Unconventional solutions applying the power of plants from traditional Eastern medicine and korean laboratory innovations are used for cosmetics production. All this to keep the skin looking young for longer. Aloe Soothing gel containing 99% of pure aloe has became a big hit in recent years. Rich formula, elegant, feminine packaging and, most of all the power of cosmetics - that is why women love korean skin care!
Our brand is extremely successful in a business world, winning a title of product of the year 2017, 2018 and 2019
in a plebiscite organized by Women's Health. We conquer Europe by representing Skin79 brand on cosmetic trade fairs, attracting a lot of interest among either participants or other exhibitors.
It is a friend who helps to experience a beauty thanks to products offered.
Check out our wide range of products.

   Check out our wide range of products.